Looking Back: The Best of 2022
As we close the books on the year 2022, we find ourselves reflecting on yet another of the most challenging, tumultuous, and transformational years of our lives. What were the lessons for us? Where is the wisdom to be found in all of these wounds?
We now live in a time when all of the right conditions and contradictions for Integral have finally emerged — a cascade of "wicked problems" that can only be fully seen, let alone solved, from an Integral point of view, but whose effects can be felt by virtually everybody.
We took a close look at many of these wicked problems over the year, including issues such as racism, abortion, power, free speech, disinformation, and the rise of artificial intelligence. You can find these discussions listed below.
We've always known that Integral was just a little bit ahead of its time. It emerged decades before the world really needed it — allowing us to lay some theoretical and social groundwork as we prepare for a time when our global problems finally catch up with us.
That time, I believe, has finally come.
Until now, Integral has been a "nice to have". But these new life conditions have made it absolutely essential — a basic requirement just to survive these opening chapters of the newly-emerging Transformation Age.
So thank you all for being part of this remarkable journey with us. It has been a tremendously full year for everyone, and we look forward to continuing this adventure with you in the years to come.
And without any further ado, here are 10 of the best and most popular content pieces we've published in 2022. You can also find lots more in our Perspectives archive. Enjoy!
Big Love to you all,
Corey W. deVos
Editor-in-Chief, Integral Life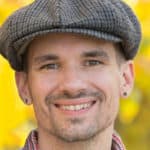 Corey W. deVos is Editor-in-Chief of Integral Life, as well as Managing Editor of KenWilber.com. He has worked for Integral Institute/Integal Life since Spring of 2003, and has been a student of integral theory and practice since 1996. Corey is also a professional woodworker, and many of his artworks can be found in his VisionLogix art gallery.