W
elcome to the latest episode of Integral Justice Warrior, where every month Mark Fischler and I take a close look at some of the biggest cultural and legal issues of our time through the lens of integral justice.
Watch as Mark and Corey discuss the state of Trump's challenges to the election results (e.g. "The Kraken"), the recent Supreme Court decision around religious liberties in the face of a pandemic and what it says about Amy Coney Barrett's future tenure as Supreme Court Justice, and whether Joe Biden's plans to address racial justice are coming from healthy liberal values and methods of enforcement, or from unhealthy illiberal (woke) values and enforcement.
Topics include:
0:00 — Introduction
6:24 — Kooks, Coups, and Krakens
23:42 — The Anatomy of the Supreme Court
39:10 — Understanding the Partisan Divide
44:54 — Integral Community Life Conditions
1:01:05 — Racial Justice in the Biden Era
1:38:24 — Saving the Baby (From the Bathwater of Wokism)
We hope that you enjoy the discussion as much as we did! Let us know what you think in the comments below.
If you enjoy this episode, be sure to check out more episodes of Integral Justice Warrior. Watch them all for only $1!

---
Nadine Strossen
September 7, 2023
3 Replies
Mark Fischler and Corey deVos are joined by Nadine Strossen, a renowned advocate for free speech and former president of...
Watch Now
+View All
---
---
Become a member today to watch this
video presentation

and support the global emergence of Integral consciousness
Membership benefits include:
Live Experiences
Stay connected by participating in Integral Life live events and discussions
Free Bonus Gifts
Download The Integral Vision eBook by Ken Wilber (worth $19 on Amazon) & The Ken Wilber Biography Series
Support of the movement
Support our mission of educating and spreading integral consciousness that is more critical than at any time in its history
Learn more about membership plans →
---
Mark Fischler is a Professor of Criminal justice and current program coordinator for the criminal justice and criminology programs at Plymouth State University. Prior to joining the Plymouth State faculty, he practiced law, representing poor criminal defendants for the New Hampshire Public Defender's Office. Mark has worked extensively with alternative theoretical models in law, constitutional law, and higher education, and has published on integral applications to teaching, being a lawyer, and legal theory. His focus in the classroom is ethics and criminal procedure, and is well respected for a teaching philosophy that emphasizes recognizing the humanity and dignity of each student. Professor Fischler was awarded the outstanding teaching award at his university in 2014. He currently offers a weekly Spiritual Inquiry class through Satya Yoga Studio.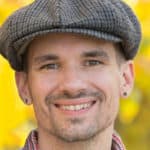 Corey W. deVos is Editor-in-Chief of Integral Life, as well as Managing Editor of KenWilber.com. He has worked for Integral Institute/Integal Life since Spring of 2003, and has been a student of integral theory and practice since 1996. Corey is also a professional woodworker, and many of his artworks can be found in his VisionLogix art gallery.