Become a
supporting member

to watch the full conversation

Humanity is entering the Transformation Age, a new era of human civilization, with Integral Consciousness rising at its leading edge. Our members don't use Integral Life as just another media subscription they use weekly or discard. Instead, most stay with us for years, using Integral Life to learn Integral Philosophy and build an integral mind slowly, methodically and when they need it. We're here to help you shape the future that's emerging no matter where your life takes you.

Get Full Access For $1 (30 days)* Or explore all membership plans →

* Trial price for the first 30 days, then $20/month. Cancel or switch plans in 2 minutes at any time.
"The moral test of government is how that government treats those who are in the dawn of life, the children; those who are in the twilight of life, the elderly; those who are in the shadows of life, the sick, the needy and the handicapped."Hubert Humphrey
J
oin Mark, Corey, and special guest Magdalena Smieszek as they take a careful look at the many indignities and injustices that have been inflicted on indigenous populations in North America and around the world over the last several years, decades, and centuries.
How can we begin to heal the cultural and systemic traumas of the past and create new paths of integration for these populations within a healthy pluralistic space — allowing them to preserve their cultural heritage, traditions, and identities — instead of the forced strategies of assimilation that have historically been imposed upon them? What new wisdoms and opportunities would this new integration offer for all of us?
Let us know what you think in the comments below.
If you enjoy this episode, be sure to check out more episodes of Integral Justice Warrior. Watch them all for only $1!
Written and produced by Corey deVos
Image by David Frank [+view gallery]

---
Nadine Strossen
September 7, 2023
3 Replies
Mark Fischler and Corey deVos are joined by Nadine Strossen, a renowned advocate for free speech and former president of...
Watch Now
Marianne Williamson
June 8, 2023
5 Replies
In this episode of Integral Justice Warrior we are joined by special guest, longtime friend, and Presidential candidate Marianne Williamson...
Watch Now
+View All
---
---
---
Become a member today to watch this
video presentation

and support the global emergence of Integral consciousness
Membership benefits include:
Live Experiences
Stay connected by participating in Integral Life live events and discussions
Free Bonus Gifts
Download The Integral Vision eBook by Ken Wilber (worth $19 on Amazon) & The Ken Wilber Biography Series
Support of the movement
Support our mission of educating and spreading integral consciousness that is more critical than at any time in its history
Learn more about membership plans →
---
Related Media
Tim Black and Ken Wilber
A published author in the areas of trauma, group counseling, and applied Integral theory in counseling ethics engages Ken Wilber on why it's so difficult to find Integrally-minded individuals in the indigenous peoples of his native British Colombia — an issue experienced globally, but expressed here as deep interest and care for those living in a modern Canada.
---
---
---
David Frank
"My work is an offering of my heart and an aspiration towards ever increasing strength, grace, joy and faith, a celebration of divine magic and infinite love and an expression of gratitude to the spirit that animates this cosmic dance."
---
Magdalena Smieszek is an international lawyer, human rights advocate, scholar and educator, having worked over twenty years around the world with humanitarian and development-focused organizations, including a decade with the United Nations.
Mark Fischler is a Professor of Criminal justice and current program coordinator for the criminal justice and criminology programs at Plymouth State University. Prior to joining the Plymouth State faculty, he practiced law, representing poor criminal defendants for the New Hampshire Public Defender's Office. Mark has worked extensively with alternative theoretical models in law, constitutional law, and higher education, and has published on integral applications to teaching, being a lawyer, and legal theory. His focus in the classroom is ethics and criminal procedure, and is well respected for a teaching philosophy that emphasizes recognizing the humanity and dignity of each student. Professor Fischler was awarded the outstanding teaching award at his university in 2014. He currently offers a weekly Spiritual Inquiry class through Satya Yoga Studio.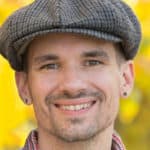 Corey W. deVos is Editor-in-Chief of Integral Life, as well as Managing Editor of KenWilber.com. He has worked for Integral Institute/Integal Life since Spring of 2003, and has been a student of integral theory and practice since 1996. Corey is also a professional woodworker, and many of his artworks can be found in his VisionLogix art gallery.