---
Become a
supporting member

to watch the full conversation

Humanity is entering the Transformation Age, a new era of human civilization, with Integral Consciousness rising at its leading edge. Our members don't use Integral Life as just another media subscription they use weekly or discard. Instead, most stay with us for years, using Integral Life to learn Integral Philosophy and build an integral mind slowly, methodically and when they need it. We're here to help you shape the future that's emerging no matter where your life takes you.

Get Full Access For $1 (30 days)* Or explore all membership plans →

* Trial price for the first 30 days, then $20/month. Cancel or switch plans in 2 minutes at any time.
In this episode of Integral Justice Warrior, hosts Mark Fischler and Corey deVos are joined by Nadine Strossen, a renowned advocate for free speech and former president of the ACLU, to traverse the rich history and the evolving frontier of free speech — a legacy that reaches from the philosophical debates of ancient Greece to today's postmodern social media platforms. Together, Nadine, Mark, and Corey illuminate the critical importance of free speech, celebrating it as a beacon of individual rights, a testament to the unyielding human pursuit of truth and self expression, and a crowning achievement of the rational Orange stage of individual and collective development.
Freedom of speech is not something to be taken for granted. It is, in fact, the cornerstone of democracy itself, and a principle that needs to be fought for and renewed with every new generation. As speech itself continues to evolve, so do the sorts of challenges that come along with it — and in today's information age, those challenges have become as complicated and entrenched as ever:
the propagation of hate speech, misinformation, and propaganda,
"flooding the zone" with speech that normalizes extremist views and values,
undermining trust in our academic, media, and political institutions,
the paradox of tolerance and the delicate task of delineating the boundaries of acceptable discourse.
These issues require solutions that are at least as complex and nuanced as the problems themselves. To many, it seems that censorship represents a quick and easy way to cut through those challenges — but of course censorship typically gives rise to far more severe problems, stifling open dialogue and eroding the foundational principles that uphold democratic societies. Drawing from the profound insights in her book Hate: Why We Should Resist It With Free Speech, Not Censorship, Nadine Strossen articulates that the remedy to things like "hate speech" is not suppression, but instead fostering a richer, more inclusive discourse. She advocates for a greater embrace of free speech, seeing it as a pathway to understanding and social harmony.
We find ourselves at a pivotal juncture in history. In a world transformed by the digital revolution, offering unprecedented avenues for self-expression, there are more flavors and varieties of speech than ever before — and also more efforts to silence that speech. We can see this schism running throughout the American political landscape, where both major parties perceive themselves as the last guardians of free speech who are defending this sacred right from the opposing party, a testament to the deeply polarized nature of contemporary discourse.
The conversation deepens as Nadine, Mark, and Corey examine a number of landmark Supreme Court rulings, including Brandenburg versus Ohio, New York Times versus Sullivan, and Buckley v. Valeo, each a pillar supporting the intricate architecture of free speech in America. These cases beckon us to engage more profoundly with the nuances of free speech, urging a deeper understanding and commitment to this fundamental right.
This episode invites you on a journey of reflection, urging a renewed commitment to the principles of free speech — a commitment grounded in understanding, respect, and the unyielding belief in the transformative power of words. Tune in to be part of a conversation that spans centuries, yet is as relevant today as it was in the time of Socrates. We hope you enjoy.
Key Questions to Contemplate
How do I react when I encounter speech that I find offensive or harmful? Do I believe in countering it with more speech to present a different perspective, or do I lean towards the desire for censorship?
How can we foster a culture that embraces a richer, more inclusive discourse as opposed to suppressing hate speech through censorship? What are the long-term implications of choosing censorship as a solution to the problems associated with free speech?
How can we address the underlying attitudes and behaviors that give rise to hate speech and misinformation without resorting to censorship?
How do I navigate the complex landscape of American politics where both parties perceive themselves as defenders of free speech while accusing the other of being its greatest threat? How can I foster understanding and bridge divides in this polarized environment?
Text, images, and maps by Corey deVos
Related Polarities
Here are some of the most critical polarities to consider while listening to this broadcast.
---
Exclusive 30% discount off Nadine Strossen's new book,
Free Speech: What Everyone Needs to Know
This concise but comprehensive book engagingly lays out specific answers to myriad topical questions about free speech law, and also general explanations of how and why the law distinguishes between protected and punishable speech. Free Speech provides the essential background for understanding and contributing to our burgeoning debates about whether to protect speech with various kinds of controversial content, such as hate speech and disinformation: the applicable legal tenets and the strongest arguments for and against them.
Click here to purchase.
Discount code: ALAUTHC4
The book focuses on modern First Amendment law, explaining the historic factors that propelled its evolution in a more speech-protective direction – in particular, the Civil Rights Movement. It highlights the many cases, involving multiple issues, in which robust speech-protective principles aided advocates of racial justice and other human rights causes. The book also shows how these holdings reflect universal, timeless values, which have been incorporated in many other legal systems, and have inspired countless thinkers and activists alike.

---
Previous Episodes of Integral Justice Warrior
---
Become a member today to watch this
video presentation

and support the global emergence of Integral consciousness
Membership benefits include:
Live Experiences
Stay connected by participating in Integral Life live events and discussions
Free Bonus Gifts
Download The Integral Vision eBook by Ken Wilber (worth $19 on Amazon) & The Ken Wilber Biography Series
Support of the movement
Support our mission of educating and spreading integral consciousness that is more critical than at any time in its history
Learn more about membership plans →
---
Nadine Strossen, the John Marshall Harlan II Professor of Law Emerita at New York Law School and past President of the American Civil Liberties Union (1991-2008), is a Senior Fellow with FIRE (the Foundation for Individual Rights and Education) and a leading expert and frequent speaker/media commentator on constitutional law and civil liberties, who has testified before Congress on multiple occasions. She serves on the advisory boards of the ACLU, Academic Freedom Alliance, Heterodox Academy, National Coalition Against Censorship, and the University of Austin.
Mark Fischler is a Professor of Criminal justice and current program coordinator for the criminal justice and criminology programs at Plymouth State University. Prior to joining the Plymouth State faculty, he practiced law, representing poor criminal defendants for the New Hampshire Public Defender's Office. Mark has worked extensively with alternative theoretical models in law, constitutional law, and higher education, and has published on integral applications to teaching, being a lawyer, and legal theory. His focus in the classroom is ethics and criminal procedure, and is well respected for a teaching philosophy that emphasizes recognizing the humanity and dignity of each student. Professor Fischler was awarded the outstanding teaching award at his university in 2014. He currently offers a weekly Spiritual Inquiry class through Satya Yoga Studio.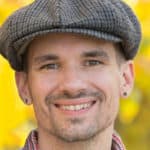 Corey W. deVos is Editor-in-Chief of Integral Life, as well as Managing Editor of KenWilber.com. He has worked for Integral Institute/Integal Life since Spring of 2003, and has been a student of integral theory and practice since 1996. Corey is also a professional woodworker, and many of his artworks can be found in his VisionLogix art gallery.