---
Become a
supporting member

to watch the full conversation

Humanity is entering the Transformation Age, a new era of human civilization, with Integral Consciousness rising at its leading edge. Our members don't use Integral Life as just another media subscription they use weekly or discard. Instead, most stay with us for years, using Integral Life to learn Integral Philosophy and build an integral mind slowly, methodically and when they need it. We're here to help you shape the future that's emerging no matter where your life takes you.

Get Full Access For $1 (30 days)* Or explore all membership plans →

* Trial price for the first 30 days, then $20/month. Cancel or switch plans in 2 minutes at any time.
In this episode of Integral Justice Warrior, we are joined by special guest, longtime friend, and Presidential candidate Marianne Williamson. We take an inside look at her campaign and the core principles of love, peace, and compassion that it is built upon. Marianne's unflinching commitment to transforming the many deep-rooted dysfunctions of our political, economic, and technological systems is deeply inspiring, as is her call to return to love in our relationship to each other and to the world around us.
Key topics discussed in the episode include:
The need for economic justice and the fight against economic inequality. Marianne advocates for a living wage, gender wage equality, and reparations for slavery as necessary steps towards a more equitable society.
The importance of political reforms. Marianne criticizes the Supreme Court for functioning as a mouthpiece for the corporatist order and suggests potential reforms such as term limits for justices or possibly increasing the number of justices, and also agrees with Corey's suggestion around repealing the 1929 Reapportionment Act.
The role of

spiritual

principles in politics. Marianne emphasizes the spiritual concepts embodied in the inalienable rights of life, liberty, and the pursuit of happiness. She believes that aligning policies with these principles can solve every problem the US faces.
The need for a nuanced approach to foreign policy. Marianne calls for a balance of competition and collaboration with China and the establishment of a Department of Peace to address global issues in a more holistic way — "waging peace" rather than waging war.
The challenges and opportunities presented by artificial intelligence (AI). Marianne expresses concern about the potential dangers of AI and calls for government regulation of these technologies.
Throughout the discussion, Marianne's deep understanding of both spiritual awakening and complex political realities shines through. Her campaign is not just about winning an election, but about sparking a fundamental transformation in American politics and society.
You can find Marianne's campaign page here: https://marianne2024.com
We hope you enjoy the episode.
---
Related Polarities
Here are some of the most critical polarities to consider while listening to this broadcast.
---
---
Previous Episodes of Integral Justice Warrior
---
Become a member today to watch this
video presentation

and support the global emergence of Integral consciousness
Membership benefits include:
Live Experiences
Stay connected by participating in Integral Life live events and discussions
Free Bonus Gifts
Download The Integral Vision eBook by Ken Wilber (worth $19 on Amazon) & The Ken Wilber Biography Series
Support of the movement
Support our mission of educating and spreading integral consciousness that is more critical than at any time in its history
Learn more about membership plans →
---
Marianne Williamson is an internationally acclaimed lecturer, activist and author of four #1 New York times bestselling books. She has been one of America's most well known public voices for more than three decades. On January 29, 2019, she announced her campaign to seek the Democratic nomination for the 2020 United States presidential election.
Mark Fischler is a Professor of Criminal justice and current program coordinator for the criminal justice and criminology programs at Plymouth State University. Prior to joining the Plymouth State faculty, he practiced law, representing poor criminal defendants for the New Hampshire Public Defender's Office. Mark has worked extensively with alternative theoretical models in law, constitutional law, and higher education, and has published on integral applications to teaching, being a lawyer, and legal theory. His focus in the classroom is ethics and criminal procedure, and is well respected for a teaching philosophy that emphasizes recognizing the humanity and dignity of each student. Professor Fischler was awarded the outstanding teaching award at his university in 2014. He currently offers a weekly Spiritual Inquiry class through Satya Yoga Studio.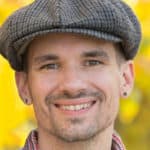 Corey W. deVos is Editor-in-Chief of Integral Life, as well as Managing Editor of KenWilber.com. He has worked for Integral Institute/Integal Life since Spring of 2003, and has been a student of integral theory and practice since 1996. Corey is also a professional woodworker, and many of his artworks can be found in his VisionLogix art gallery.