Become a
supporting member

to watch the full conversation

Humanity is entering the Transformation Age, a new era of human civilization, with Integral Consciousness rising at its leading edge. Our members don't use Integral Life as just another media subscription they use weekly or discard. Instead, most stay with us for years, using Integral Life to learn Integral Philosophy and build an integral mind slowly, methodically and when they need it. We're here to help you shape the future that's emerging no matter where your life takes you.

Get Full Access For $1 (30 days)* Or explore all membership plans →

* Trial price for the first 30 days, then $20/month. Cancel or switch plans in 2 minutes at any time.
I
t's hard to think of a problem more wicked than the Israel/Palestine. In recent weeks our social media feeds have been flooded with truly heartbreaking videos of violence and displacement, prompting some to go as far as to declare Israel an apartheid state. But as is often the case, reality remains far too complicated to fit into such oversimplified narratives. As I say in the discussion, this is one of those problems where the more I learn about it, the less I feel I understand.
It's hard to know how to move forward. Fortunately our special guest today, Magdalena Smieszek, has some really good ideas. Magdalena is an international human rights lawyer who has spent a good deal of time in the region, and who is using integral ideas, perspectives, and practices in order to reduce suffering in the world. She is a truly inspiring and deeply accomplished woman, and we are thrilled to have her on the show with us today to help us make more integral sense of the Israel/Palestine conflict, and how we might begin to loosen this Gordian knot.
Watch as Magdalena, Mark, and I explore the long and complex history of the region, offer our own thoughts on whether Israel qualifies as an "apartheid state", and suggest some next step solutions in order to inch ourselves closer to genuine peace, stability, and justice for the men, women, and children on all sides of this seemingly intractable conflict.
Topics include:
0:00 — Introducing Magdalena
12:26 — A Brief History of the Israel/Palestine Conflict
37:23 – Is Israel an Apartheid State?
58:51 — How can Integral Ideas Help?
1:16:02 — Evolutionary Optimism
1:30:52 — The Power of Nonviolence
If you enjoy this episode, be sure to check out more episodes of Integral Justice Warrior. Watch them all for only $1!
Written and produced by Corey deVos

---
[ratemypost]
Nadine Strossen
September 7, 2023
3 Replies
Mark Fischler and Corey deVos are joined by Nadine Strossen, a renowned advocate for free speech and former president of...
Watch Now
Marianne Williamson
June 8, 2023
5 Replies
In this episode of Integral Justice Warrior we are joined by special guest, longtime friend, and Presidential candidate Marianne Williamson...
Watch Now
Mark Fischler
May 5, 2023
9 Replies
In this thought-provoking podcast discussion, Mark Fischler and Corey deVos delve into the intricacies of Trump's legal battles, the pursuit...
Watch Now
+View All
---
---
---
Become a member today to watch this
video presentation

and support the global emergence of Integral consciousness
Membership benefits include:
Live Experiences
Stay connected by participating in Integral Life live events and discussions
Free Bonus Gifts
Download The Integral Vision eBook by Ken Wilber (worth $19 on Amazon) & The Ken Wilber Biography Series
Support of the movement
Support our mission of educating and spreading integral consciousness that is more critical than at any time in its history
Learn more about membership plans →
---
Magdalena Smieszek is an international lawyer, human rights advocate, scholar and educator, having worked over twenty years around the world with humanitarian and development-focused organizations, including a decade with the United Nations.
Mark Fischler is a Professor of Criminal justice and current program coordinator for the criminal justice and criminology programs at Plymouth State University. Prior to joining the Plymouth State faculty, he practiced law, representing poor criminal defendants for the New Hampshire Public Defender's Office. Mark has worked extensively with alternative theoretical models in law, constitutional law, and higher education, and has published on integral applications to teaching, being a lawyer, and legal theory. His focus in the classroom is ethics and criminal procedure, and is well respected for a teaching philosophy that emphasizes recognizing the humanity and dignity of each student. Professor Fischler was awarded the outstanding teaching award at his university in 2014. He currently offers a weekly Spiritual Inquiry class through Satya Yoga Studio.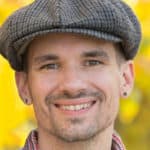 Corey W. deVos is Editor-in-Chief of Integral Life, as well as Managing Editor of KenWilber.com. He has worked for Integral Institute/Integal Life since Spring of 2003, and has been a student of integral theory and practice since 1996. Corey is also a professional woodworker, and many of his artworks can be found in his VisionLogix art gallery.