Become a
supporting member

to watch the full conversation

Humanity is entering the Transformation Age, a new era of human civilization, with Integral Consciousness rising at its leading edge. Our members don't use Integral Life as just another media subscription they use weekly or discard. Instead, most stay with us for years, using Integral Life to learn Integral Philosophy and build an integral mind slowly, methodically and when they need it. We're here to help you shape the future that's emerging no matter where your life takes you.

Get Full Access For $1 (30 days)* Or explore all membership plans →

* Trial price for the first 30 days, then $20/month. Cancel or switch plans in 2 minutes at any time.
How our kosmic address shapes our perceptions of justice
We often hear that "politics is personal". Well, in many important ways, justice is too.
Which is not to say that justice is subjective. Nor is it an object, or simply a relationship between objects. In fact, justice cannot be reduced to any of the four quadrants, because all four contain some critical element that determines how we enact and enforce justice in the world:
In the Lower-Right quadrant we have our actual justice systems, legal systems, prison systems, etc.
In the Lower-Left we have our shared standards of justice that produce these sorts of systems in the first place.
Both of these are meant to regulate our behaviors in the Upper-Right by shaming and punishing unjust actions.
And in the Upper-Left we have our actual perceptions of justice — what sorts of behaviors we individually recognize as being just or unjust — which always begin in our direct and immediate consciousness.
Our perceptions of justice are constantly being filtered through our accumulated experiences, through multiple lines of cognitive, moral, ethical, spiritual, and emotional development, through our personality types and traumas and shadows and blind spots, and so forth.
In other words, our perception of justice is inseparable from our overall kosmic address. As the perceiver evolves, perceptions change. Who we are determines what we see.
As we grow and awaken in our lives, we naturally begin to extend our empathy and expand our "circle of care" to include more people, more groups, and even more species. This expansion of the mind and heart fundamentally changes our interior calculus of "right and wrong", taking us from egocentric standards of justice (vengeance-based) to ethnocentric standards (belief-based) to worldcentric standards (evidence-based, universal rights and dignities) and even to kosmocentric standards (reducing suffering for all sentient beings).
In this episode of Integral Justice Warrior, Mark and I offer an intimate sharing of our own personal stories, reflecting on some of the most formative experiences in our own lives that influenced our interest and enactment of justice. It is a tender and heartfelt conversation that we hope not only allows you to better understand our own passions and perspectives, but also invites you to reflect in a similar way on the critical fulcrums in your own life, and how these experiences continue to shape your standards of goodness, integrity, and justice.
Let us know what you think in the comments below!
Written and produced by Corey deVos
If you enjoy this episode, be sure to check out more episodes of Integral Justice Warrior. Watch them all for only $1!
---
Previous Episodes of Integral Justice Warrior
---
Become a member today to watch this
video presentation

and support the global emergence of Integral consciousness
Membership benefits include:
Live Experiences
Stay connected by participating in Integral Life live events and discussions
Free Bonus Gifts
Download The Integral Vision eBook by Ken Wilber (worth $19 on Amazon) & The Ken Wilber Biography Series
Support of the movement
Support our mission of educating and spreading integral consciousness that is more critical than at any time in its history
Learn more about membership plans →
---
Mark Fischler is a Professor of Criminal justice and current program coordinator for the criminal justice and criminology programs at Plymouth State University. Prior to joining the Plymouth State faculty, he practiced law, representing poor criminal defendants for the New Hampshire Public Defender's Office. Mark has worked extensively with alternative theoretical models in law, constitutional law, and higher education, and has published on integral applications to teaching, being a lawyer, and legal theory. His focus in the classroom is ethics and criminal procedure, and is well respected for a teaching philosophy that emphasizes recognizing the humanity and dignity of each student. Professor Fischler was awarded the outstanding teaching award at his university in 2014. He currently offers a weekly Spiritual Inquiry class through Satya Yoga Studio.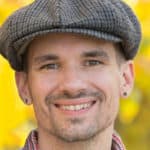 Corey W. deVos is Editor-in-Chief of Integral Life, as well as Managing Editor of KenWilber.com. He has worked for Integral Institute/Integal Life since Spring of 2003, and has been a student of integral theory and practice since 1996. Corey is also a professional woodworker, and many of his artworks can be found in his VisionLogix art gallery.