Become a member today to watch this
video presentation

and support the global emergence of Integral consciousness
Membership benefits include:
Live Experiences
Stay connected by participating in Integral Life live events and discussions
Free Bonus Gifts
Download The Integral Vision eBook by Ken Wilber (worth $19 on Amazon) & The Ken Wilber Biography Series
Support of the movement
Support our mission of educating and spreading integral consciousness that is more critical than at any time in its history
Learn more about membership plans →
"I saw the best minds of my generation destroyed by madness, starving hysterical naked…"Allen Ginsberg, Howl
There is a new kind of madness spreading through our world, one that is eroding the very foundations of Western civilization. It is a madness that naturally arises when our trust in journalistic institutions, in our governing bodies, and in democracy itself is deluged by an endless stream of lies, propaganda, and deliberately partial truths flowing into our social media networks. It is an assault on truthfulness, all in the name of "truth" — a war on reality being waged by corporate interests, political opportunists, and internet trolls.
This madness has a name: aperspectival madness, the complete and total flattening of perspective and deconstruction of truth. This is the postmodern quicksand that our Web 2.0 social media networks are actually built upon, and that our society now finds itself sinking into.
"I summarized this postmodern disaster with the term "aperspectival madness," because the belief that there is no truth—that no perspective has universal validity (the "aperspectival" part)—when pushed to extremes, as postmodernism was about to do, resulted in massive self-contradictions and ultimate incoherency (the "madness" part). And when aperspectival madness infects the leading-edge of

evolution

, evolution's capacity for self-direction and self-organization collapses."Ken Wilber, Trump and a Post-Truth World
This madness arguably represents the greatest threat to the Western world at this moment of history, because when we allow our shared reality to become so splintered and our culture so tribalized, it becomes nearly impossible for us to muster the political will required for us to begin addressing the most serious existential challenges of our time — from climate change to ecological collapse to terrorism, wealth inequality, and sex trafficking.
As if this madness wasn't bad enough, it is actually being further weaponized against us by foreign intelligence and sociopathic organizations like Cambridge Analytica who take advantage of our confirmation biases, our anti-intellectualism, and the Dunning-Kruger effect by targeting vulnerable minds and flooding their networks with fake news and phony conspiracy theories, all intended to distract us from the genuine conspiracies that are taking place right before our eyes.
Does that sound like yet another conspiracy theory? That's because it is. Make no mistake, we are surrounded by conspiracy, both genuine and manufactured. What's worse, the feverish rise of aperspectival madness makes it more difficult than ever to tell the two apart. Which, we might imagine, may very well be the intended outcome — to insulate genuinely malicious conspiracies from accountability with a cushion of plausible deniability, dislodging a large enough plurality of the population from any semblance of "shared reality" by eroding its trust in the very pillars that support and sustain our civilization.
Watch as Corey deVos and Terry Patten attempt to navigate to the endless web of conspiracy theories with some degree of wisdom and discernment, and to bring a small dose of sanity to the dangerous epidemic of aperspectival madness that is flooding through our world.
Written by Corey deVos
A vision to address our environment, economy, politics, culture, and to catalyze the radical whole-system change we need now
Recasting current problems as emergent opportunities, Terry Patten offers creative responses, practices, and conscious conversations for tackling the profound inner and outer work we must do to build an integral future. In practical and personal terms, he discusses how we can all become active agents of a transformation of human civilization and why that is necessary to our continued survival. Patten's narrative focuses on two aspects of existence — our dynamic but fractured and threatened world, and our underlying wholeness and unity.
Only by honoring both of these realities simultaneously can we make sustainable changes in ourselves, our communities, our body politic, and our planetary life-support system. A New Republic of the Heart provides a comprehensive understanding and inspiring vision for "being the change" in a way that can address the most intractable problems of our time. Patten shows how we can come together in our communities for conversations that matter and describes new communities, enterprises, and forms of dialogue that integrate both inner personal growth work with outer awareness, activism, and service.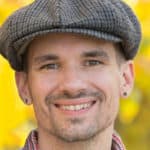 Corey W. deVos is Editor-in-Chief of Integral Life, as well as Managing Editor of KenWilber.com. He has worked for Integral Institute/Integal Life since Spring of 2003, and has been a student of integral theory and practice since 1996. Corey is also a professional woodworker, and many of his artworks can be found in his VisionLogix art gallery.
An integral coach, consultant, teacher, and author of four books, Terry's work focuses on serving "the integral heart" by evolving the leading edge of leadership and practice. He was the senior writer and co-author, with Ken Wilber, of Integral Life Practice: A 21st-Century Blueprint for Physical Health, Emotional Balance, Mental Clarity, and Spiritual Awakening.