H
ow do we stay centered and grounded, when the ground is constantly being moved from under our feet?
With so much bias, polarization, and radicalization taking place all around us, how can we prevent our own views and values from being hijacked and pushed to their extremes?
When we are drowning in so much information, misinformation, conflicting narratives, and conspiracy theories, how can we prevent our own informational terrain from becoming distorted by propaganda, partial thinking, and malevolent influences?
Watch as Ryan and Corey explore how Integral Practice allows us to more fully inhabit our ground by helping us bring more awareness to the most fundamental dimensions of our own lived territory:
Waking Up to the Absolute Ground of Being, the unmovable mountain at the very center of you, the groundless Ground that can never be taken away from you;
Understanding how the multiple

stages

of Growing Up allow us to see and enact the world in very different ways, preventing us from getting swept up by unfalsifiable narratives and low-resolution views;
How the practice of Cleaning Up allows us to recognize and reintegrate our own shadows that we might be projecting onto the world around us (lack of control, lack of certainty, suspicion of authority, etc.) as well as the cultural shadows we may have introjected, internalized, and made our own;
How properly identifying and integrating polarities helps prevent us from getting blown by the winds of radicalization that are pushing people toward one extreme pole or another;
How the Integral Sensibility allows us to more fluidly navigate this complex informational terrain with more compassion, discernment, and strategic action;
How the Integral View helps us replenish our optimism while also placing guardrails around disembodied and untenable idealism ("Here's where I want to go, and I refuse to get in the car until we get there").
We are also joined by our friend Marshall Aeon, who tells us how his own Diamond Approach practice has helped him find the ground he needs to explore the complexity of our world and its many rabbit holes with curiosity, careful discernment, and integrity.
We also discuss one of the central polarities and sources of conflict within the integral community — the tension between "orthodox" and "heterodox" sources of information. What is an appropriate balance to strike between "consensus reality" and "conspiracy theory", both in terms of how we seek out new information and how we enfold that information into our overall view of the world? How can we keep an open mind, but not so open that our brain falls out completely?
We hope you enjoy this fascinating discussion with Ryan Oelke, Corey deVos, and Marshall Aeon!
If there are any topics or questions that you would like us to explore in future episodes of Inhabit, please let us know in the comments below, or by getting in touch with Corey.
Written by Corey deVos
Music by Justin Miles and Stuart Davis
Previous Episodes of Inhabit
Corey deVos
September 15, 2022
2 Replies
Ryan and Corey explore the idea that every moment is a bardo, a transition from one state of being to...
Watch Now
Corey deVos
April 26, 2022
4 Replies
What are the unique challenges that prevent you from inhabiting your most authentic and embodied voice, and how can integral...
Watch Now
+View All
---
EMERGE — HOW TO THRIVE IN A WORLD GONE MAD
These chaotic times bring us in touch with what matters most, whispers of death and rebirth, as our global life conditions passionately usher us toward all of what could be, of what wants to emerge in your life.
Emerge is a new training program by Ryan Oelke, offering a thoughtful 3-phase process that will empower you to fully inhabit your experience, more deeply relate in real-time to life, and to formulate agile paths of response and action. With this embodied integral training, you will both be more passionately inspired from the core of your being and you will more successfully see the change, experiences, and results you and we long for and need in this moment and in the future.
Learn how Emerge can help you find traction for your transformation
---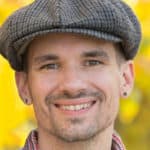 Corey W. deVos is Editor-in-Chief of Integral Life, as well as Managing Editor of KenWilber.com. He has worked for Integral Institute/Integal Life since Spring of 2003, and has been a student of integral theory and practice since 1996. Corey is also a professional woodworker, and many of his artworks can be found in his VisionLogix art gallery.
Ryan Oelke is a co-founder of Buddhist Geeks and founder of Awakening in Life. He has an MSEd in counseling psychology and is contemplative teacher of awakening, healing, and embodiment. He has 18 years experience in meditation, particularly in the Tibetan Buddhist and Dzogchen lineages, he is a Buddhist Geeks teacher, and is a fully certified teacher in Judith Blackstone's Realization Process. Ryan teaches meditation and a way of living dedicated to revealing natural presence and awakening in each moment of our lives, regardless of how it appears to us. He lives in the beautiful mountains of Asheville, NC with his partner Alyssa and stepdaughter Fiona.