C
orey and Ryan take you on a cinematic journey through the stages of human development, using a series of 21 carefully-curated film clips to illustrate some of the most important qualities of each stage.
Why film clips? Simple — it's fun! Plus, these clips are from some of the most popular films from the last 80 years, commonly-shared reference points that most of us are already familiar with. This gives us the opportunity to put together one of the most accessible, friendly, and entertaining ways to introduce these important ideas to newcomers.
And for those who are already familiar with integral thought and practice, this discussion will still be fascinating, fun, and occasionally moving, while also helping you more deeply contemplate the important difference between enjoying integral art and enjoying art integrally.
And as you watch, try to remember: all of this is actually happening inside of you. You may be viewing these film clips on a screen in front of you, but the stages we explore here are all alive within you right now, either as capacities you've already developed or as potentials that are waiting to be unleashed. 

The Witness itself is the ultimate movie screen — the effortless, simple feeling of being behind all of our perceptions. All of this is just a fleeting dance of light, sound, and shadow projected within your consciousness against that empty, all-pervasive awareness.
So grab some popcorn, sit back, and enjoy this very special tour of your own inner theatre.
Written by Corey deVos
Music by Justin Miles and Stuart Davis
Previous Episodes of Inhabit
Corey deVos
September 15, 2022
2 Replies
Ryan and Corey explore the idea that every moment is a bardo, a transition from one state of being to...
Watch Now
Corey deVos
April 26, 2022
4 Replies
What are the unique challenges that prevent you from inhabiting your most authentic and embodied voice, and how can integral...
Watch Now
+View All
---
---
Related Media
---
Ken Wilber and Corey deVos
Want to hear Ken's response to many of the same film clips included in the Inhabit episode above? Then check out this special episode of The Ken Show for a guided tour through each of the major stages on the Path of Growing Up — an exploration of your own greatest, deepest potentials — and offer some simple practices to help you actualize those potentials.
---
---
---
Ryan Oelke and Corey deVos
We live in an infinitely creative universe — and with every passing moment we have the option to actively and consciously participate with that creativity. Watch as Ryan and Corey explore ways to more fully align ourselves with our own deepest source of beauty, inspiration, and creative emergence.
---
---
Corey deVos
The soul of Star Trek isn't optimism or idealism or a roadmap to utopia. All of those are byproducts of the actual moral core of the series: exploring post-conventional morality, and owning the consequences of decisions made from that stage.
---
---
Corey deVos
In recent years, much of my creativity has been focused around my woodworking. It has become an all-consuming passion for me, and over the last year or so I have created a number of custom-designed carvings that try to bring integral ideas and iconography out of the abstract and into solid material form.
---
---
Free Email Course: Build Your Integral Life
We created 24 free lessons that can help you learn the Integrative Mindset needed to thrive in the rapidly-evolving world of the 21st century. Enter your email to start the course:
---
EMERGE — HOW TO THRIVE IN A WORLD GONE MAD
These chaotic times bring us in touch with what matters most, whispers of death and rebirth, as our global life conditions passionately usher us toward all of what could be, of what wants to emerge in your life.
Emerge is a new training program by Ryan Oelke, offering a thoughtful 3-phase process that will empower you to fully inhabit your experience, more deeply relate in real-time to life, and to formulate agile paths of response and action. With this embodied integral training, you will both be more passionately inspired from the core of your being and you will more successfully see the change, experiences, and results you and we long for and need in this moment and in the future.
Learn how Emerge can help you find traction for your transformation
---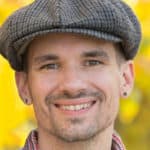 Corey W. deVos is Editor-in-Chief of Integral Life, as well as Managing Editor of KenWilber.com. He has worked for Integral Institute/Integal Life since Spring of 2003, and has been a student of integral theory and practice since 1996. Corey is also a professional woodworker, and many of his artworks can be found in his VisionLogix art gallery.
Ryan Oelke is a co-founder of Buddhist Geeks and founder of Awakening in Life. He has an MSEd in counseling psychology and is contemplative teacher of awakening, healing, and embodiment. He has 18 years experience in meditation, particularly in the Tibetan Buddhist and Dzogchen lineages, he is a Buddhist Geeks teacher, and is a fully certified teacher in Judith Blackstone's Realization Process. Ryan teaches meditation and a way of living dedicated to revealing natural presence and awakening in each moment of our lives, regardless of how it appears to us. He lives in the beautiful mountains of Asheville, NC with his partner Alyssa and stepdaughter Fiona.