D
iane and Corey are joined by guests Greg Thomas and Mark Palmer in this groundbreaking discussion about racism, anti-racism, and racial integration, highlighting a number of critical views that have been largely missing from the larger conversation that's been taking place culturally in recent weeks, months, and years.
Watch as we bring some integral understanding to ideas central to anti-racism and the pluralistic discourse itself — ideas like critical race theory, dismantling white supremacy, eradicating systemic racism, overcoming white fragility, and addressing social privilege. Which pieces we might want to include, and which do we likely want to transcend altogether?
We also address how the conversation about race can be easily reduced to a grievance discourse that fails to recognize the dignity, resilience, artistry, and spiritual power of the black community.
So enjoy the following discussion with Greg, Mark, Diane, and Corey as we try to create a space where we can unite multiple divergent perspectives on race and racism, expand our circles of care, and reignite our sense of shared humanity.
If you enjoy this episode, be sure to check out more episodes of Integral Justice Warrior. Watch them all for only $1!
Nadine Strossen
September 7, 2023
3 Replies
Mark Fischler and Corey deVos are joined by Nadine Strossen, a renowned advocate for free speech and former president of...
Watch Now
+View All
---
---
Greg Thomas has over 25 years of experience as a writer, producer, broadcaster and educator, and has been featured in publications as various as The Root, All About Jazz, Salon, London's Guardian Observer, the Village Voice, Africana, American Legacy, Savoy, New York's Daily News as well as the scholarly journal Callaloo. He was the Editor-in-Chief of Harlem World magazine from 2003-2006.
Mark Palmer is a Principal with Metcalf & Associates and Global Leadership Coach for Abrasive Technology, Inc., providing leadership development, team building and organizational effectiveness. He is also co-author of the Innovative Leader Fieldbook and a founding member of the Integral Institute.
Diane is a uniquely gifted, playful, and awake group facilitator, consultant and teacher of Integral Spirituality and Zen. She is a lineage holder in the Soto Zen tradition, and has collaborated with the Integral Institute and Ken Wilber since 2004, developing the Integral Life Practice seminars and the Integral Spiritual Experience global events.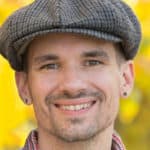 Corey W. deVos is Editor-in-Chief of Integral Life, as well as Managing Editor of KenWilber.com. He has worked for Integral Institute/Integal Life since Spring of 2003, and has been a student of integral theory and practice since 1996. Corey is also a professional woodworker, and many of his artworks can be found in his VisionLogix art gallery.