Sutras is an hour-long musical meditation that includes spoken word pieces by Alex Grey, Ken Wilber, Lama Surya Das, Sally Kempton, and Alan Watts. A synaesthetic journey through gross, subtle, causal, and nondual realms. Sonic tonic for your aching body, mind, and soul. Liberation upon hearing.
This is a recording of a very special set I played at the 2011 Kosmic Creativity event, which accompanied a live painting presentation by Alex and Allyson Grey (see the videos below, including a really cool time-lapse recorded by our good friend Mathias Weitbrecht).
Alex has been a tremendous inspiration and influence for me for over fifteen years, so the opportunity to share a stage with him—and making even a tiny imprint upon his creative flow and upon this extraordinary piece (which will most likely be titled "Cosmic Creativity")—was one of the greatest and most meaningful experiences I've ever had. I send deep gratitude to Alex and Allyson Grey, to the ISE design team for allowing me to offer this gift, and to everyone who was able to be there that night. I hope y'all had as much fun as I did.
I am very happy to now be able to share the first part of the soundtrack to that spectacular evening with you all. This is the entire first half of the set I played that night (with a few new wrinkles thrown in), and includes spoken word pieces by Alex Grey, Ken Wilber, Lama Surya Das, Sally Kempton, and Alan Watts. Some elements may be familiar to those who have heard my previous Empty Spaces and Dark Matter mixes. I hope you enjoy!
Recommended Uses:
Yoga
Meditation
Contemplation
Early morning walks
Late night drives
Afternoon delights
More of Corey's music mixes
---
Corey deVos
Empty Spaces is an 80-minute musical meditation, featuring Alex Grey, Ken Wilber, Sally Kempton, and Alan Watts. A soundtrack for Dark Nights. Liberation upon hearing.
---
---
---
Corey deVos
Playing with the tension between soothing and menacing, soft and jagged, glossy and glitchy, this is a soundtrack for psychonauts, an adventure through shifting tones, textures, and soundscapes. Do not listen if you suffer from irrational fears of the future. Experiences of bliss, involuntary dancing, and spontaneous dropping of the bodymind are normal. If any of these symptoms persist, continue use and consult your metaphysician immediately.
---
---
Corey deVos
An inspirational 2-hour mix of 21st-century protest music. Because a revolution without dancing is not a revolution worth having.
---
---
Corey deVos
The Kosmic Slop: a high-energy, hour-long odyssey through space, time, rhythm, and rhyme. An eclectic mix of wibbly-wobbly timey-wimey stuff.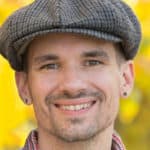 Corey W. deVos is Editor-in-Chief of Integral Life, as well as Managing Editor of KenWilber.com. He has worked for Integral Institute/Integal Life since Spring of 2003, and has been a student of integral theory and practice since 1996. Corey is also a professional woodworker, and many of his artworks can be found in his VisionLogix art gallery.