Become a member today to watch this
video presentation

and support the global emergence of Integral consciousness
Membership benefits include:
Live Experiences
Stay connected by participating in Integral Life live events and discussions
Free Bonus Gifts
Download The Integral Vision eBook by Ken Wilber (worth $19 on Amazon) & The Ken Wilber Biography Series
Support of the movement
Support our mission of educating and spreading integral consciousness that is more critical than at any time in its history
Learn more about membership plans →
Culture wars and cognitive dissonance. Consensus trance on climate change. #MeToo and emergent mutuality. Tantric sexuality and karma yoga. Self-awareness and personal responsibility. These are just a handful of the many explosive topics that came to the fore during our recent What NOW Conference, where we explored the many opportunities and pain points around our current collective transition to a more Integral age.
Join us as Keith explores some of these converging themes, as well as questions from the audience around social trauma, education, and broken-hearted enlightenment.
Dr. Keith Witt is a Licensed Psychologist, teacher, and author who has lived and worked in Santa Barbara, CA. for over forty years. Dr. Witt is also the founder of The School of Love.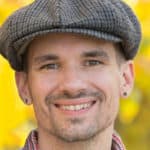 Corey W. deVos is Editor-in-Chief of Integral Life, as well as Managing Editor of KenWilber.com. He has worked for Integral Institute/Integal Life since Spring of 2003, and has been a student of integral theory and practice since 1996. Corey is also a professional woodworker, and many of his artworks can be found in his VisionLogix art gallery.