How do we better manage the inherent fractures and fragmentations of the digital world while bringing more embodied wisdom and compassion to our online interactions?
O
ne of the central dilemmas facing the integral generation is the fact that the integral project is largely taking place via the internet, using platforms like Facebook that are somewhat ill-suited to healthy integral discourse — a sprawling flatland where misinformation spreads like wildfire, where the loudest voices dominate the discussion, and where narrow views receive more attention than nuanced arguments. Platforms like these are designed from the top down to provoke strong emotional reactions among its users, governed more by extractive social engineering algorithms than by the natural nexus-agency of the communities that convene there.
It's no wonder that we are seeing study after study about the deleterious effects social media is having upon our culture, our lives, and our own sense of happiness and belonging.
Which is why Ryan and I wanted to take a closer look at this issue, and try to provide some fairly simple perspectives and practices that might help you inhabit and engage your digital life with more skillful authenticity, resilience, and kindness. Watch as we speak to the challenges many people experience around both managing and participating in today's online communities, and how to overcome the seductive pull toward unhealthy polarization and disembodied reactions.
Written by Corey deVos
Music by Justin Miles and Stuart Davis
Looking for an online community of integral peers? We have two communities we suggest you check out — one on the Integral Life website, and another on Facebook.
Click here to check out the Integral Life Community. You might enjoy reading our Road Rules, which offers some additional practices and perspectives to help you recognize and embody your own deepest and wisest self while interacting with other like-minded and like-hearted individuals.
Click here to check out Integral Global on Facebook, the largest Integral community on the internet.
Previous Episodes of Inhabit
Corey deVos
September 15, 2022
2 Replies
Ryan and Corey explore the idea that every moment is a bardo, a transition from one state of being to...
Watch Now
Corey deVos
April 26, 2022
4 Replies
What are the unique challenges that prevent you from inhabiting your most authentic and embodied voice, and how can integral...
Watch Now
+View All
---
EMBODIED SUCCESS
Embodied Success is an innovative new coaching program by Ryan Oelke, designed to help you — evolutionaries, change-makers, and co-creators — to discover your own radically full and unshakeable success.
This training integrates all four essential paths of personal development — growing up, waking up, cleaning up, and showing up. The inner lessons are designed to help you with the first three, while the outer lessons help you leverage all of this inner work through innovative management and marketing strategies that will allow you to show up more fully in your life and in your work, fully aligned with your deepest passion, purpose, and embodied wisdom.
Learn how Embodied Success can help you deepen your own Integral Ikigai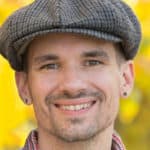 Corey W. deVos is Editor-in-Chief of Integral Life, as well as Managing Editor of KenWilber.com. He has worked for Integral Institute/Integal Life since Spring of 2003, and has been a student of integral theory and practice since 1996. Corey is also a professional woodworker, and many of his artworks can be found in his VisionLogix art gallery.
Ryan Oelke is a co-founder of Buddhist Geeks and founder of Awakening in Life. He has an MSEd in counseling psychology and is contemplative teacher of awakening, healing, and embodiment. He has 18 years experience in meditation, particularly in the Tibetan Buddhist and Dzogchen lineages, he is a Buddhist Geeks teacher, and is a fully certified teacher in Judith Blackstone's Realization Process. Ryan teaches meditation and a way of living dedicated to revealing natural presence and awakening in each moment of our lives, regardless of how it appears to us. He lives in the beautiful mountains of Asheville, NC with his partner Alyssa and stepdaughter Fiona.