"The more we let go of the protective constrictions throughout our body, the more we open to and realize ourselves as the disentangled ground of fundamental consciousness."Judith Blackstone
Ryan Oelke speaks with Judith Blackstone, a teacher in the contemporary fields of nondual realization and spiritual, relational, and somatic psychotherapy, about her new book, "Trauma and the Unbound Body: The Healing Power of Fundamental Consciousness". They chat about the connection between embodiment, nondual realization, and healing, and how all three help deepen one other.
Ryan & Judith also discuss what fundamental consciousness is, how to attune to it in, the difference between being aware of our bodies and living in and as our bodies, and what it's like shift from a top-down experience of ourselves, to living directly within the space of our bodies. They also explore how to heal and release patterns of constriction held in the body, so that we can allow ourselves to more deeply inhabit our physical experience, release the grip on ourselves, so that we have a more fluid experience of life.
"Interdependence does not eradicate individuation, individuation does not eradicate interdependence."Judith Blackstone
Reflections
As you listen to this conversation, you can use the Notes app in the bottom-left corner of your screen to record any reflections that may come up for you.

---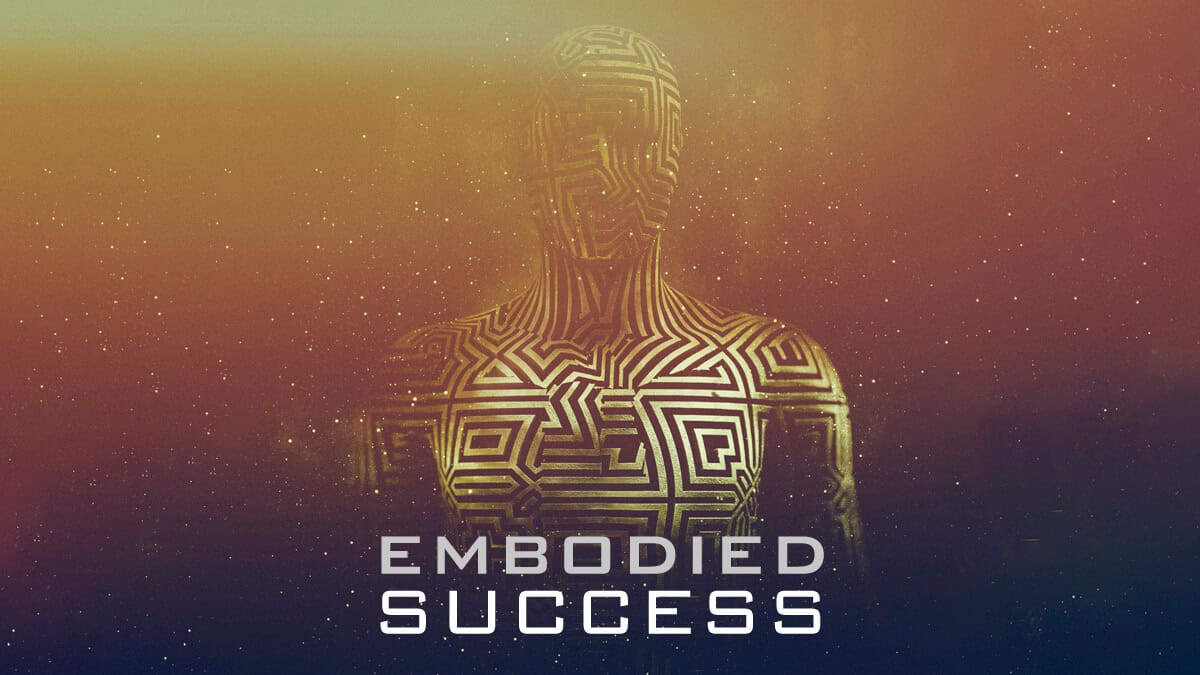 Embodied Success is an innovative new coaching program by our very good friend Ryan Oelke, designed to help you — evolutionaries, change makers, and co-creators — to discover your own radically full and unshakeable success.
Whether you are an entrepreneur, a person who would like to bring more passion and purpose to your work, or simply someone who wants to increase your embodied wisdom in your daily life — if you want to feel deep wholeness, joy, and confidence in your own embodied success, this program is for you.
The Embodied Success coaching program integrates Ryan's 20 years of experience, practice, and study of multiple fields: embodiment, business, marketing, meditation, psychology, somatic work, and philosophy.
This training integrates all four essential paths of personal development — growing up, waking up, cleaning up, and showing up. The inner lessons are designed to help you with the first three, while the outer lessons help you leverage all of this inner work through innovative management and marketing strategies that will allow you to show up more fully in your life and in your work, fully aligned with your deepest passion, purpose, and embodied wisdom.
This is a training program that truly does what it says:
Honor and include your full experience in your business and success, including your inner life and outer realities of your business.
Paced, Personalized, and Hands-On. You benefit from 23 powerful lessons that you can take at your own pace.
Real world business strategies, principles and tools that are practical, high leverage and immediately applicable
Guided practices to dive deeper and establish momentum
Lessons integrate

depth

and pragmatism, distilled and contextualized for small businesses and solopreneurs
This program seeks to both inspire and liberate your heart and vision, to help you step fully into the work you love
Rather than piecing together all of this practical wisdom on your own, you get to invest all of your energy and focus on practicing and living more deeply in your life and work. And because Ryan takes an integral approach in the program, your journey is never a fragmented experience. Starting from wholeness, growing through wholeness.
Here's what you will receive:
Lifetime access to 23 lessons from Ryan Oelke
More than 8 hours of streaming audio/video
Audio versions for all lessons
FREE BONUS COURSE: Rockstar Productivity
Exclusive discount to personal and group coaching with Ryan
Built-in journaling app for notes and personal reflections
Learn more about the Embodied Success program
Ryan Oelke is a co-founder of Buddhist Geeks and founder of Awakening in Life. He has an MSEd in counseling psychology and is contemplative teacher of awakening, healing, and embodiment. He has 18 years experience in meditation, particularly in the Tibetan Buddhist and Dzogchen lineages, he is a Buddhist Geeks teacher, and is a fully certified teacher in Judith Blackstone's Realization Process. Ryan teaches meditation and a way of living dedicated to revealing natural presence and awakening in each moment of our lives, regardless of how it appears to us. He lives in the beautiful mountains of Asheville, NC with his partner Alyssa and stepdaughter Fiona.
Judith is an innovative, experienced teacher in the contemporary fields of nondual realization and spiritual, relational and somatic psychotherapy. She developed the Realization Process, a direct path for realizing fundamental (nondual) consciousness, as well as the application of nondual realization for psychological, relational and physical healing. She currently has six books in publication and has taught the Realization Process for over thirty-five years throughout the United States and Europe. Her newest book is Trauma and the Unbound Body: the Healing Power of Fundamental Consciousness.