W
elcome back to Integral Justice Warrior, a monthly series with Diane Musho Hamilton and me, Corey deVos, where every month we will take a close look at some of the most challenging cultural issues and fault lines of our time — as well as the communication skills we need in order to heal these shared wounds and begin to close the gaps between us.
Diane and I are joined in this episode by Gabe Wilson and Kim Loh, co-authors of Diane's new book Compassionate Conversations, in this far-ranging discussion about growth, empathy, dignity, and integrity. Join us as we unpack one of the primary polarities at the core of Diane's book — the polarity between sameness and difference — and how we can draw upon both our uniqueness and our commonalities in our pursuit for social justice and our efforts to reduce suffering within us, between us, and outside of us.
One of the wonderful things about Diane's book is that it doesn't just offer a better way of thinking about controversial subjects like privilege, fragility, power, oppression, political correctness, and the many other battle lines of our culture war — it also offers profound transformational practices around things like shadow work, disarming defensive states, managing and resolving conflicts, communicating more skillfully and authentically, and working with powerful emotions that stem from trauma, anger, and grief. In other words, it helps people to do the inner work required to engage these issues with more empathy, more resilience, and less reactivity.
We also discuss how Diane's book is acting as a sort of "Trojan horse" that not only helps introduce integral thinking and the integral sensibility to postmodern audiences, but can also help integral individuals to more fully own and overcome whatever anti-green allergies they may still be holding on to.
Finally, we enjoy a fascinating discussion about healthy and unhealthy versions of political correctness, and how this has simultaneously helped transform our culture for the better while also allowing certain cultural frustrations and resentments to pressurize beneath the surface of sanitized language for too long, until the lid was finally and explosively blown off in recent years — a repressed and unintegrated resentment that both set the conditions for, and was catalyzed by, the rise of Donald Trump.
We hope you enjoy this very special episode of Integral Justice Warrior, and that you will join us for our next live discussion. You can find the show schedule, and instructions on how you can participate in the live shows, over on Integral Live.

Nadine Strossen
September 7, 2023
3 Replies
Mark Fischler and Corey deVos are joined by Nadine Strossen, a renowned advocate for free speech and former president of...
Watch Now
+View All
---
Become a member today to watch this
video presentation

and support the global emergence of Integral consciousness
Membership benefits include:
Live Experiences
Stay connected by participating in Integral Life live events and discussions
Free Bonus Gifts
Download The Integral Vision eBook by Ken Wilber (worth $19 on Amazon) & The Ken Wilber Biography Series
Support of the movement
Support our mission of educating and spreading integral consciousness that is more critical than at any time in its history
Learn more about membership plans →
Compassionate Conversations: How to Speak and Listen from the Heart
The definitive guide to learning effective strategies for engaging in open and honest conversations about divisive issues.
When a conversation takes a turn into the sometimes uncomfortable and often contentious topics of race, religion, gender, sexuality, and politics, it can be difficult to know what to say or how to respond to someone you disagree with. Compassionate Conversations empowers us to transform these conversations into opportunities to bridge divides and mend relationships by providing the basic set of skills we need to be successful, including listening, reframing, and dealing with strong emotions. Addressing the long history of injury and pain for marginalized groups, the authors explore topics like intersectionality, power dynamics, and white fragility, allowing us to be more mindful in our conversations. Each chapter contains practices and conversation starters to help everyone feel more prepared to talk through polarizing issues, ultimately encouraging us to take risks, to understand and recognize our deep commonalities, to be willing to make mistakes, and to become more intimate with expressing our truths, as well as listening to those of others.
Purchase Compassionate Conversations: How to Speak and Listen from the Heart on Amazon.
Diane is a uniquely gifted, playful, and awake group facilitator, consultant and teacher of Integral Spirituality and Zen. She is a lineage holder in the Soto Zen tradition, and has collaborated with the Integral Institute and Ken Wilber since 2004, developing the Integral Life Practice seminars and the Integral Spiritual Experience global events.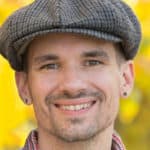 Corey W. deVos is Editor-in-Chief of Integral Life, as well as Managing Editor of KenWilber.com. He has worked for Integral Institute/Integal Life since Spring of 2003, and has been a student of integral theory and practice since 1996. Corey is also a professional woodworker, and many of his artworks can be found in his VisionLogix art gallery.