"Intentionality fuels the master's journey. Every master is a master of vision."George Leonard
"Perhaps we'll never know how far the path can go, how much a human being can truly achieve, until we realize that the ultimate reward is not a gold medal but the path itself."George Leonard
T
he mastery process has been heavily researched — from the initial ignition of passion that makes us want to excel is some area, to finding a master coach who can lead you step by step, to engaging in deep practice that involves flow states which expand and contract time while pushing to the edges of failure, and embracing growth/progress as the ongoing goal, independent of outcomes.
That being said, our worldviews and our understanding of ourselves tends to shift as we pursue mastery, and our blind spots become highlighted as our higher-functioning lines of development are compromised by less-functional lines where we may be stuck, or moving slowly through.
So join us for a fascinating exportation of integral growth and mastery that goes far beyond the typical discussion of "10,000 hours".
Topics include:
What is Integral Mastery?
The Role of Role Models
Mastery in American Culture
Beginning the journey toward mastery
The Future of Integral Mastery
Written by Corey deVos
Music by Justin Miles and Stuart Davis
Dr. Keith Witt
September 16, 2023
Alcohol addiction is a deeply entrenched issue that affects a significant portion of the population, with around 10% of children...
Watch Now
+View All
---
Become a member today to watch this
video presentation

and support the global emergence of Integral consciousness
Membership benefits include:
Live Experiences
Stay connected by participating in Integral Life live events and discussions
Free Bonus Gifts
Download The Integral Vision eBook by Ken Wilber (worth $19 on Amazon) & The Ken Wilber Biography Series
Support of the movement
Support our mission of educating and spreading integral consciousness that is more critical than at any time in its history
Learn more about membership plans →
Dr. Keith Witt is a Licensed Psychologist, teacher, and author who has lived and worked in Santa Barbara, CA. for over forty years. Dr. Witt is also the founder of The School of Love.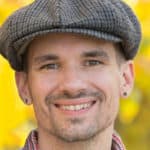 Corey W. deVos is Editor-in-Chief of Integral Life, as well as Managing Editor of KenWilber.com. He has worked for Integral Institute/Integal Life since Spring of 2003, and has been a student of integral theory and practice since 1996. Corey is also a professional woodworker, and many of his artworks can be found in his VisionLogix art gallery.