Become a
supporting member

to watch the full conversation

Humanity is entering the Transformation Age, a new era of human civilization, with Integral Consciousness rising at its leading edge. Our members don't use Integral Life as just another media subscription they use weekly or discard. Instead, most stay with us for years, using Integral Life to learn Integral Philosophy and build an integral mind slowly, methodically and when they need it. We're here to help you shape the future that's emerging no matter where your life takes you.

Get Full Access For $1 (30 days)* Or explore all membership plans →

* Trial price for the first 30 days, then $20/month. Cancel or switch plans in 2 minutes at any time.
W
atch as Dr. Keith and Corey lead a fascinating discussion that brings us to the heart of psychotherapy, mindfulness, and spiritual awakening, and then apply this transformational wisdom to the social and political challenges we are surrounded by.
Psychotherapy, mindfulness, and Buddhism — natural complements to each other
To many modern therapists, psychotherapy, mindfulness, and Buddhist principles intuitively fit together. This sense of a natural integration can seem somewhat at odds with the goals of therapy and Buddhist practices. Isn't psychotherapy about being more effective and at peace with your ego–literally growing your ego? Doesn't Buddhism advocate for the cessation of ego? Doesn't psychotherapy encourage people to identify who they are and what they want, and support manifesting more satisfying attachments to self, body, others, sex, money, purpose, love, children, etc? Doesn't Buddhism advocate disidentification with self, nonattachment to desires, and ultimately liberation from the cycles of samsara?
Therapy, mindfulness, and disidentification actually fit together in an integrated harmony of the human experience. Mindfulness strengthens the Witness, who more and more can observe positive and negative attachments with interest and disidentification. Psychotherapy understands that happiness requires human drives, instincts, and social/emotional demands to be acknowledged and attended to in ways that provide adequate experiences of agency and communion. Modern psychotherapy has discovered that health and happiness are best served by cultivating the Witness to provide a platform to observe attachments with equanimity, while also honoring them as guides to satisfying living and loving.
Preferring love, success, and health is a central part being an embodied human, and so nonattachment can't mean not preferring love, success, and health–cultivating denial of the drives and instincts creates huge problems–as much as organizing to be happy, healthy, and connected while fully accepting whatever comes.
Neuroresearch has determined that when the world meets our expectations we get pleasurable rushes of dopamine, and when the world doesn't meet our expectations we can suffer from fight/flight reactions, increased cortisol, and decreased dopamine and oxytocin. One definition of happiness is, "Expect everything to be exactly as it is." Mindfulness and Buddhism promote radical acceptance, and psychotherapy promotes daily commitment to living a healthy, meaningful, and communal life. Together they provide exquisite direction towards navigating the human experience.
—Dr. Keith Witt
Music by Justin Miles and Stuart Davis
Dr. Keith Witt
September 16, 2023
Alcohol addiction is a deeply entrenched issue that affects a significant portion of the population, with around 10% of children...
Watch Now
Dr. Keith Witt
August 17, 2023
3 Replies
Imagine a therapy where everything is interconnected, where every moment is a golden opportunity, and where the journey is as...
Watch Now
+View All
---
Become a member today to watch this
video presentation

and support the global emergence of Integral consciousness
Membership benefits include:
Live Experiences
Stay connected by participating in Integral Life live events and discussions
Free Bonus Gifts
Download The Integral Vision eBook by Ken Wilber (worth $19 on Amazon) & The Ken Wilber Biography Series
Support of the movement
Support our mission of educating and spreading integral consciousness that is more critical than at any time in its history
Learn more about membership plans →
Dr. Keith Witt is a Licensed Psychologist, teacher, and author who has lived and worked in Santa Barbara, CA. for over forty years. Dr. Witt is also the founder of The School of Love.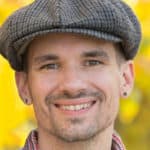 Corey W. deVos is Editor-in-Chief of Integral Life, as well as Managing Editor of KenWilber.com. He has worked for Integral Institute/Integal Life since Spring of 2003, and has been a student of integral theory and practice since 1996. Corey is also a professional woodworker, and many of his artworks can be found in his VisionLogix art gallery.