I
n IJW's latest conversation about race, integralist Mark Palmer as invites listeners into a different kind of discovery: an opportunity to explore working with race based on our own interpersonal capacities, as well as the very relationship to our own everyday experience.
Recent conversations about race are often focused on historical analysis, socioeconomic change, and how our systems and institutions embed racism in our country. As our society unpacks the complicated legacy of race in this country, social justice advocates have urged Americans to "listen," while more earnestly coming to terms with the generational trauma of the black experience.
Still, the conversation and healing process are not owned by monolithic voices. Race is a mutually-shared experience, and this recent social awakening should benefit from a diversity of perspectives.
Watch as Mark proposes that our conversations be more imbued with joy, with play, and with celebration of our differences.
If you enjoy this episode, be sure to check out more episodes of Integral Justice Warrior. Watch them all for only $1!

---
Nadine Strossen
September 7, 2023
3 Replies
Mark Fischler and Corey deVos are joined by Nadine Strossen, a renowned advocate for free speech and former president of...
Watch Now
Marianne Williamson
June 8, 2023
5 Replies
In this episode of Integral Justice Warrior we are joined by special guest, longtime friend, and Presidential candidate Marianne Williamson...
Watch Now
+View All
---
---
Become a member today to watch this
video presentation

and support the global emergence of Integral consciousness
Membership benefits include:
Live Experiences
Stay connected by participating in Integral Life live events and discussions
Free Bonus Gifts
Download The Integral Vision eBook by Ken Wilber (worth $19 on Amazon) & The Ken Wilber Biography Series
Support of the movement
Support our mission of educating and spreading integral consciousness that is more critical than at any time in its history
Learn more about membership plans →
---
Mark Palmer is a Principal with Metcalf & Associates and Global Leadership Coach for Abrasive Technology, Inc., providing leadership development, team building and organizational effectiveness. He is also co-author of the Innovative Leader Fieldbook and a founding member of the Integral Institute.
Diane is a uniquely gifted, playful, and awake group facilitator, consultant and teacher of Integral Spirituality and Zen. She is a lineage holder in the Soto Zen tradition, and has collaborated with the Integral Institute and Ken Wilber since 2004, developing the Integral Life Practice seminars and the Integral Spiritual Experience global events.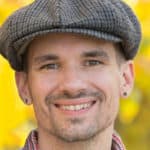 Corey W. deVos is Editor-in-Chief of Integral Life, as well as Managing Editor of KenWilber.com. He has worked for Integral Institute/Integal Life since Spring of 2003, and has been a student of integral theory and practice since 1996. Corey is also a professional woodworker, and many of his artworks can be found in his VisionLogix art gallery.
Rob McNamara is an author, advisor, consultant and leadership coach with an expertise in adult development and human performance. He is a co-founder of the advisory firm Delta Developmental and is the Vice President of Strategy and Innovation at the World Communiversity educational initiative.