Log in for the full 2-hour episode.
I
n light of the recent violent deaths of three black Americans — Ahmaud Arbery, Breonna Taylor, and George Floyd — at the hands of current and former police officers in the United States, we wanted to deepen our discussion of race and racism and how we as Integralists can contribute to change by becoming powerful anti-racists in our own circles of influence.
This is an imperative and pressing need for the future well-being of our culture. And while this conversation is primarily looking at this problem in the context of American racial violence and injustice, it will surely have relevance to our global integral audience.
The Integral community includes tens and even hundreds of thousands of people all across the globe — but, due to something we might call "developmental privilege", remains predominately white. In this conversation we are joined by three prominent black integralists: Greg Thomas, Mark Palmer, and Gabriel Wilson, each of whom are Integral consultants, writers, and coaches, and who have important perspectives on this urgent issue that concerns us all.
Watch as we discuss ideas central to anti-racism work like white fragility and social privilege, and include Integral insights like the dangers of ethno-centrism, the role of emotions and emotional maturity in anti-racism work, and the advantages of inhabiting multiple perspectives to inform better action. We look at immediate and long-term actions so we can contribute effectively to positive changes in culture — individually, collectively, in our hearts and in our institutions and systems — to realize our Integral longing for racial justice.
Nadine Strossen
September 7, 2023
3 Replies
Mark Fischler and Corey deVos are joined by Nadine Strossen, a renowned advocate for free speech and former president of...
Watch Now
+View All
---
Become a member today to watch this
video presentation

and support the global emergence of Integral consciousness
Membership benefits include:
Live Experiences
Stay connected by participating in Integral Life live events and discussions
Free Bonus Gifts
Download The Integral Vision eBook by Ken Wilber (worth $19 on Amazon) & The Ken Wilber Biography Series
Support of the movement
Support our mission of educating and spreading integral consciousness that is more critical than at any time in its history
Learn more about membership plans →
---
Diane is a uniquely gifted, playful, and awake group facilitator, consultant and teacher of Integral Spirituality and Zen. She is a lineage holder in the Soto Zen tradition, and has collaborated with the Integral Institute and Ken Wilber since 2004, developing the Integral Life Practice seminars and the Integral Spiritual Experience global events.
Greg Thomas has over 25 years of experience as a writer, producer, broadcaster and educator, and has been featured in publications as various as The Root, All About Jazz, Salon, London's Guardian Observer, the Village Voice, Africana, American Legacy, Savoy, New York's Daily News as well as the scholarly journal Callaloo. He was the Editor-in-Chief of Harlem World magazine from 2003-2006.
Mark Palmer is a Principal with Metcalf & Associates and Global Leadership Coach for Abrasive Technology, Inc., providing leadership development, team building and organizational effectiveness. He is also co-author of the Innovative Leader Fieldbook and a founding member of the Integral Institute.
Gabe, founder of Developmental Design, is a leadership coach and organizational consultant, with a specialty in diversity and inclusion efforts. He is the co-author of Compassionate Conversations: How to Speak and Listen from the Heart. His work takes us to the intersection of social justice and purpose driven enterprises, design thinking, human psychology and group dynamics.
Rob McNamara is an author, advisor, consultant and leadership coach with an expertise in adult development and human performance. He is a co-founder of the advisory firm Delta Developmental and is the Vice President of Strategy and Innovation at the World Communiversity educational initiative.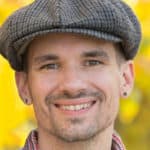 Corey W. deVos is Editor-in-Chief of Integral Life, as well as Managing Editor of KenWilber.com. He has worked for Integral Institute/Integal Life since Spring of 2003, and has been a student of integral theory and practice since 1996. Corey is also a professional woodworker, and many of his artworks can be found in his VisionLogix art gallery.