"I can live with doubt and uncertainty and not knowing. I think it is much more interesting to live not knowing than to have answers that might be wrong. If we will only allow that, as we progress, we remain unsure, we will leave opportunities for alternatives. We will not become enthusiastic for the fact, the knowledge, the absolute

truth

of the day, but remain always uncertain … In order to make progress, one must leave the door to the unknown ajar." Richard P. Feynman
"Let go of certainty. The opposite isn't uncertainty. It's openness, curiosity and a willingness to embrace paradox, rather than choose up sides. The ultimate challenge is to accept ourselves exactly as we are, but never stop trying to learn and grow."Tony Schwartz
"We demand rigidly defined areas of doubt and uncertainty!" Douglas Adams, The Hitchhiiker's Guide to the Galaxy
H
uman beings abhor uncertainty. Ego and civilization are both built upon the illusion of certainty, cushioned by pleasure and comfort and designed to reduce uncertainty wherever possible. We try to rationalize uncertainty, placing ambiguity into discrete mental categories like "worst case scenarios". Our society has become so addicted to predictability that, when predictably unpredictable events shake the foundations of our reality, we suddenly feel like we no longer have any place to stand. And when that happens, our ego's first reaction is usually something like panic, fear, and self-preservation.
Sound familiar? Have you had any trouble finding toilet paper recently?
But there is another way to manage uncertainty — to surrender to it, to fully inhabit it, to embrace ambiguity and discover the incredible source of wisdom, curiosity, and anti-fragility that can only be found in the heart of the unknown. Because when the ground opens beneath our feet, there's an opportunity to make contact with a far deeper and more enduring ground — the Ground of All Being, the unmovable mountain at the very center of you.
Watch as Ryan and Corey invite us to deepen our practice in the face of uncertainty, finding strategies in all four quadrants to help us better acclimate ourselves to the massive pressures, social responsibilities, and societal realignments that are coming to the surface as we plunge into the opening act of the Transformation Age.
Written by Corey deVos
Music by Justin Miles and Stuart Davis
Previous Episodes of Inhabit
Corey deVos
September 15, 2022
2 Replies
Ryan and Corey explore the idea that every moment is a bardo, a transition from one state of being to...
Watch Now
Corey deVos
April 26, 2022
4 Replies
What are the unique challenges that prevent you from inhabiting your most authentic and embodied voice, and how can integral...
Watch Now
+View All
---
EMERGE — HOW TO THRIVE IN A WORLD GONE MAD
While New Year's resolutions often lead to disappointment, this time of the year is still an incredibly ripe and potent time for reflection and to set our course anew.
The spirit of the holidays brings us in touch with what matters most, winter whispers of death and rebirth, and the new year passionately ushers us toward all of what could be, of what wants to emerge in your life.
Emerge is a new training program by Ryan Oelke, offering a thoughtful 3-phase process that will empower you to fully inhabit your experience, more deeply relate in real-time to life, and to formulate agile paths of response and action. With this embodied integral training, you will both be more passionately inspired from the core of your being and you will more successfully see the change, experiences, and results you and we long for and need in this moment and in the future.
Learn how Emerge can help you find traction for your transformation
---
Related Media
---
Robb Smith
We have entered a period of massive and accelerating volatility. But, in the face of this trying and changing landscape, integral people are already prepared to help themselves and the world cope with these adjustments: a lifetime of practice has prepared you to be the light of wisdom, abundance and presence at a time when people will need it. This very brief four-quadrant guide might give you some ideas and inspire you to start considering any changes you need to prepare to do so.
---
---
Robb Smith and Corey deVos
Watch as Robb Smith and Corey deVos explore the rising disruption that is being caused by a brand new set of global life conditions emerging all across the planet — and why only an integral sensibility is capable of managing the many challenges, crises, and contradictions of our time.
---
Diane Musho Hamilton, Gail Hochachka, Rob McNamara, Deb Collins, and Corey deVos
What is the difference between being "resilient" and being "antifragile"? In this fascinating episode of Integral Justice Warrior, Diane and Corey are joined by Gail Hochachka and Rob McNamara to explore anti-fragile approaches to climate change. We are also joined by fellow integral enthusiast Deb Collins, who offers her own perspectives around the tragic wild fires that swept across the Australian continent.
---
Ken Wilber and Corey deVos
Ken and Corey offer their views on some of the most controversial policy debates of our time, each of which has become a battle line in our constantly escalating culture wars. Watch as we explore integral approaches to issues such as abortion, universal health care, vaccines, the death penalty, and more.
---
Ryan Oelke is a co-founder of Buddhist Geeks and founder of Awakening in Life. He has an MSEd in counseling psychology and is contemplative teacher of awakening, healing, and embodiment. He has 18 years experience in meditation, particularly in the Tibetan Buddhist and Dzogchen lineages, he is a Buddhist Geeks teacher, and is a fully certified teacher in Judith Blackstone's Realization Process. Ryan teaches meditation and a way of living dedicated to revealing natural presence and awakening in each moment of our lives, regardless of how it appears to us. He lives in the beautiful mountains of Asheville, NC with his partner Alyssa and stepdaughter Fiona.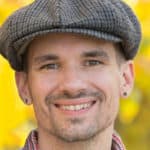 Corey W. deVos is Editor-in-Chief of Integral Life, as well as Managing Editor of KenWilber.com. He has worked for Integral Institute/Integal Life since Spring of 2003, and has been a student of integral theory and practice since 1996. Corey is also a professional woodworker, and many of his artworks can be found in his VisionLogix art gallery.