Become a
supporting member

to watch the full conversation

Humanity is entering the Transformation Age, a new era of human civilization, with Integral Consciousness rising at its leading edge. Our members don't use Integral Life as just another media subscription they use weekly or discard. Instead, most stay with us for years, using Integral Life to learn Integral Philosophy and build an integral mind slowly, methodically and when they need it. We're here to help you shape the future that's emerging no matter where your life takes you.

Get Full Access For $1 (30 days)* Or explore all membership plans →

* Trial price for the first 30 days, then $20/month. Cancel or switch plans in 2 minutes at any time.
Alcohol addiction is a deeply entrenched issue that affects a significant portion of the population. For example, as of 2019, around 10% of children being raised in a family with at least one alcoholic parent. In this episode of Witt and Wisdom, Dr. Keith Witt and Corey deVos undertake a comprehensive exploration of alcohol addiction, its effects, and the recovery process through the lens of Ken Wilber's integral theory, which encompasses all four quadrants – individual (internal and external) and collective (internal and external). This approach facilitates a deep understanding of the issue, shedding light on the personal experiences of the addict and the broader societal implications, and offers a more holistic view of the complexities involved in alcohol addiction.
The conversation is not just a deep dive into the negatives associated with addiction, but also offers a hopeful perspective on recovery, emphasizing the transformative power of integral awareness in finding more fulfilling and healthier solutions. By examining the effects, addiction, and recovery through all four quadrants, Keith and Corey offer a rich and nuanced understanding of the issue, encouraging a more inclusive and empathetic approach to dealing with alcohol addiction. This discussion stands as a vital resource, not just for those grappling with addiction, but also for their families and society at large, fostering a deeper understanding and highlighting pathways to healing and recovery. It calls for a collective effort, urging everyone to be more aware and to actively participate in the transformative journey from addiction to recovery, thereby nurturing a society that is more understanding, compassionate, and equipped to handle the complexities of alcohol addiction.
Related Polarities
Here are some of the most critical polarities to consider while listening to this broadcast.
---
Become a member today to watch this
video presentation

and support the global emergence of Integral consciousness
Membership benefits include:
Live Experiences
Stay connected by participating in Integral Life live events and discussions
Free Bonus Gifts
Download The Integral Vision eBook by Ken Wilber (worth $19 on Amazon) & The Ken Wilber Biography Series
Support of the movement
Support our mission of educating and spreading integral consciousness that is more critical than at any time in its history
Learn more about membership plans →
Dr. Keith Witt is a Licensed Psychologist, teacher, and author who has lived and worked in Santa Barbara, CA. for over forty years. Dr. Witt is also the founder of The School of Love.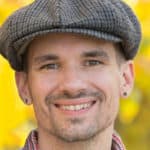 Corey W. deVos is Editor-in-Chief of Integral Life, as well as Managing Editor of KenWilber.com. He has worked for Integral Institute/Integal Life since Spring of 2003, and has been a student of integral theory and practice since 1996. Corey is also a professional woodworker, and many of his artworks can be found in his VisionLogix art gallery.